3 Kinds of Ear Pick Arcs
Aiming at the problem that the ear spoon is easy to break and fall, we reinforced it and adjusted the tightness of a soft silicone sleeve on the outside to protect your ear canal. the 3.5mm ultra-thin lens allows the ear cleaner to easily enter the ear canal to the tympanic membrane. You can choose different arcs of ear scoops to adapt the width of your ear canal and enjoy the ear cleaning process.

1080P HD Image
The perfect combination of 6 bright LEDs + a 1080P HD camera + 360¡ã wide-angle lens, the ear wax removal camera provides you with 360-degree excellent and clear images. 6-axis gyroscope can maintain a stable and smooth output when moving, helping you to the greatest extent possible for ear infections or safely removing earwax.

Batteries Are Built To Last
350 mAh rechargeable battery allows the ear wax remover to be used continuously for 90 minutes and standby for 30 days, No frequent charging is required. The IP67 waterproof ear camera otoscope can be washed directly with water or wiped with alcohol (lens only) after use, which is convenient and quick.
Widely Compatible
Our ear wax removal tool is compatible with most Android and iOS phones. You can download the APP by scanning the QR code in the manual. The APP supports saving pictures and videos so that you can check the health of your ears, nose, mouth, throat, etc. Note: The built-in WIFI does not have the function of surfing the Internet and will not access your data.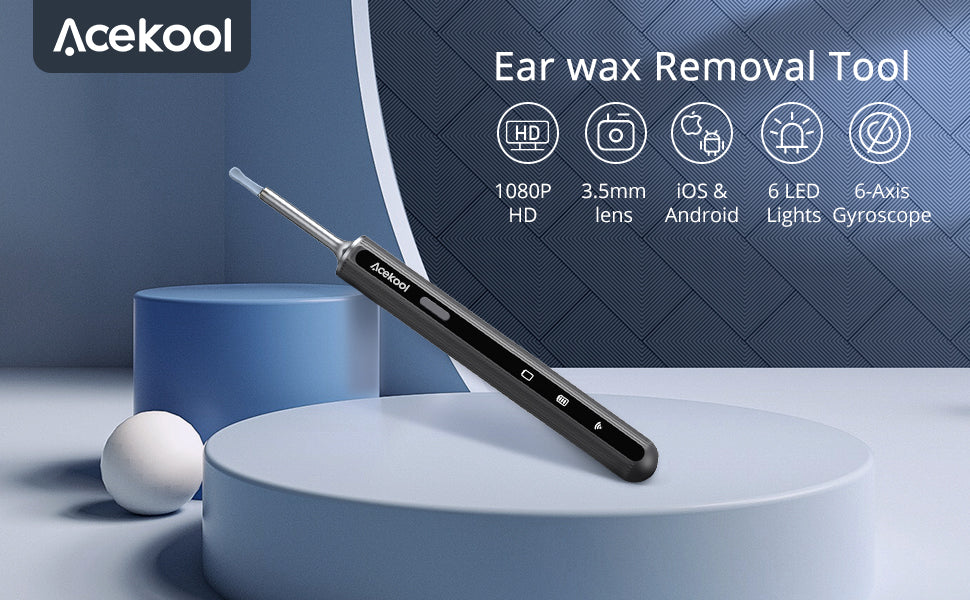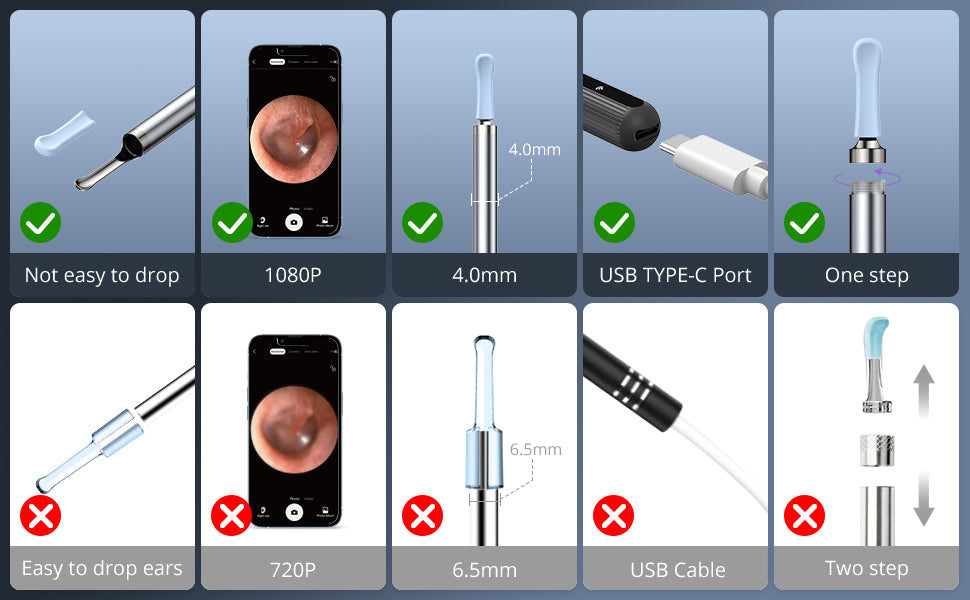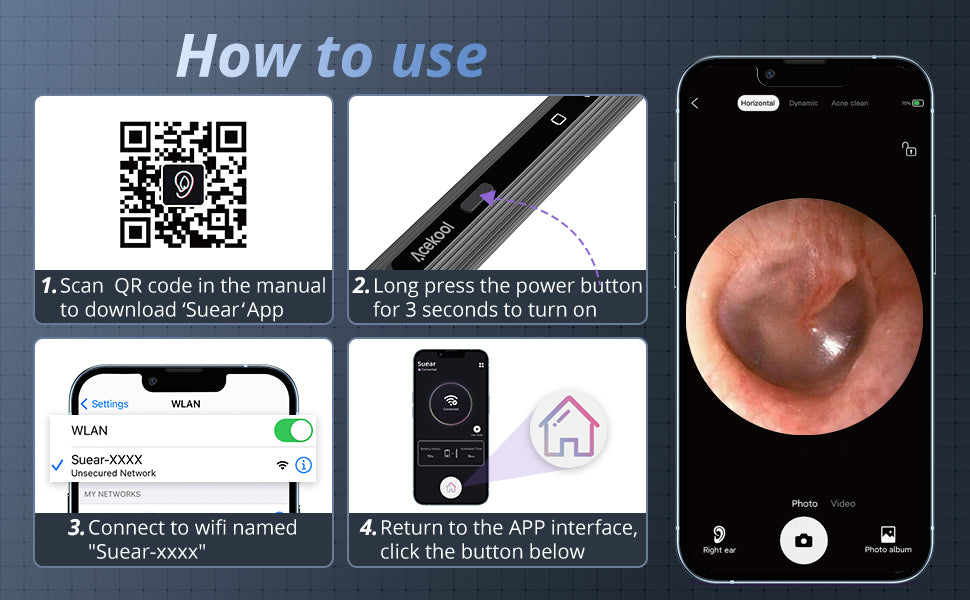 Specifications£º
Brand

ACEKOOL


Model Number

EV1


Housing?Material

ABS

Color

Grey

Working Time

90 min

Charging Time

90 min

Power

0.75 W

Battery Capacity

350 mAh

Working Frequency

2.4 Ghz

Image Transmission Rate

30 fps

Lens Diameter

3.5 mm

Input Parameter

5 V / 0.4 A

Working Voltage

3.7~4.2 V

Pixel

5 MP

Charging Port

Type-C

Gravity Sensor

6 Axis

Item Weight

0.1 kg

Product Dimensions

6.82 x 3.66 x 0.79 inches

Package Contents

1 x ACEKOOL Ear Wax Removal
1 ¡Á Metal Tip
1 ¡Á Acne Clean Tip
6 ¡Á Ear Spoon
6 ¡Á Silicone Cover
1 ¡Á Type-C Charging Cable
1 ¡Á User Manual